We worked with Teachable to help them re-position and re-brand their online course creation platform for the next decade of growth.

Role: Creative Director
Client: Teachable
Year: 2020
Teachable is an online course creation platform that helps entrepreneurs transform their knowledge into a thriving business. With the new decade, and a new investor, they wanted to expand their offering — cementing themselves as the go-to partner for independent businesses owners. And they came to Instrument to help them reposition and rebrand for the next decade of growth.

Together we unpicked and unpacked who they were, and who they wanted to be in the future, to build a structurally sound and long lasting brand house. From positioning to values, brand statements to a tagline, this robust strategic work will help guide everything the Teachable brand does now and next.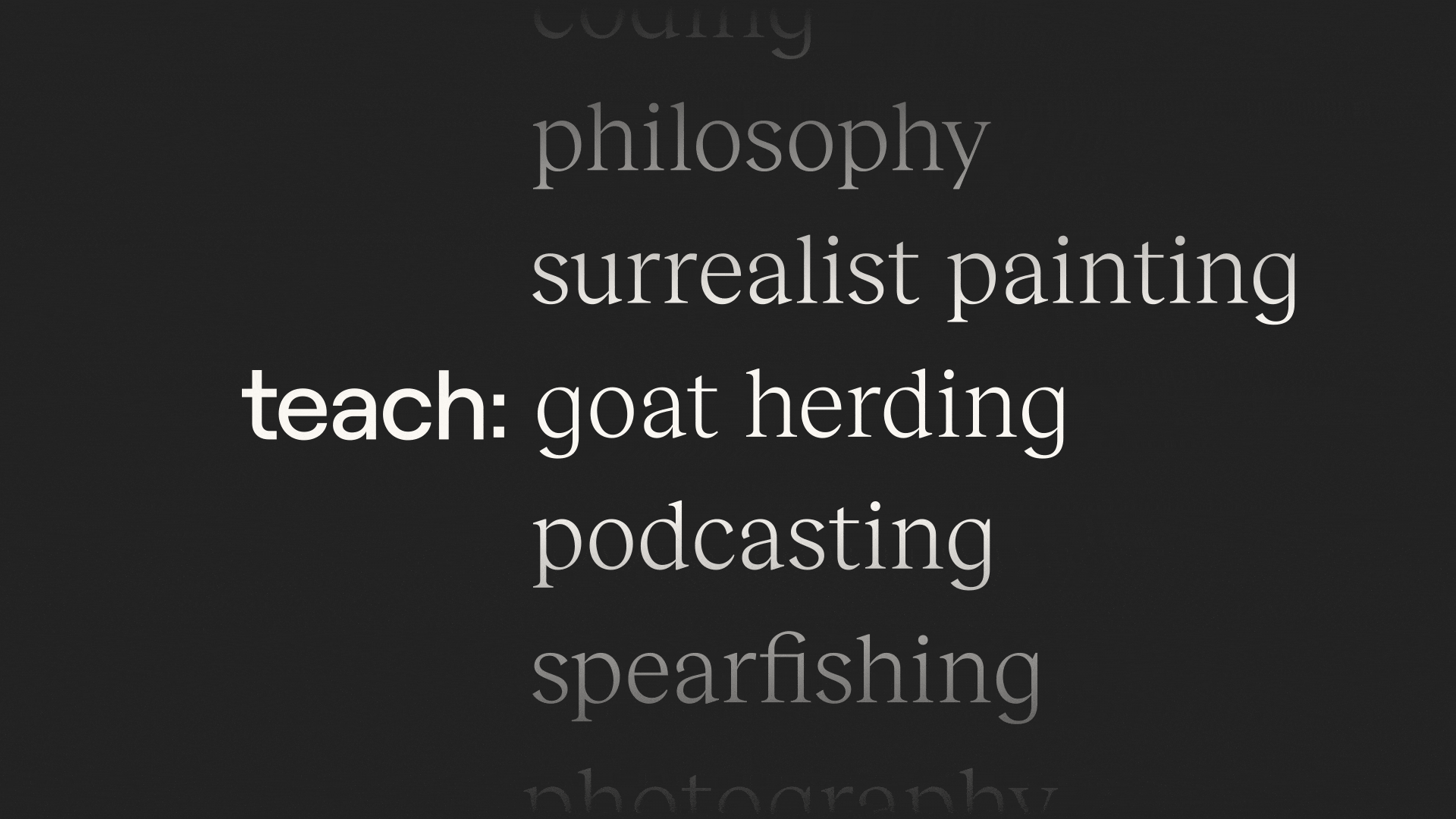 Inspired by the world of editorial, we created a modern yet classic brand look and tone of voice that differentiated Teachable from their competitors, and instantly helped them mature into the role of business partner. From website to social, logo to OOH, we designed for every element of the brand, wrapping it up into a Brand Book to guide all future applications.



The creative direction reflects what we called Splice's "Challenger" persona. The Challenger positions Splice as youthful and rebellious risk-takers that rail against the norm, provide new perspectives on old ideas, and embrace everyone, no matter who they are or the music they make. We blended powerful visuals, evocative copy, and systems thinking across various branded assets, from social posts to music packs, to declare this new persona.


Equipped with a new identity and a brand toolkit to provide future guidance, Splice deepened their point of view and created clarity and organization across the many aspects of the platform. Now, when they speak to emerging musical creators worldwide, they speak a consistent visual and verbal language across brand, marketing, and product that engages and inspires artists to create what's next.