To introduce the Jacquard jacket — Levi's and Google's first collaboration — to the world, we crafted an immersive site and video series.
Role: Creative Director
Client: Levi's & Google
Agency:
Instrument
Year: 2019
The Jacquard jacket by Levi's and Google is the first product in an entirely new category. It's the classic Commuter Trucker jacket, yet has Google technology woven into its very fabric. We crafted an online experience and a video series that helped introduce the product to the world and showcased its innovative features.

Jonathan Cheung, Head of Global Design at Levi's, referred to the brand as a blank canvas for people to express their personalities in. The Jacquard jacket allows people to express themselves in a whole new way, so we crafted an experience that showcases the technology and design of the jacket with a look into the everyday lives of people who wear it.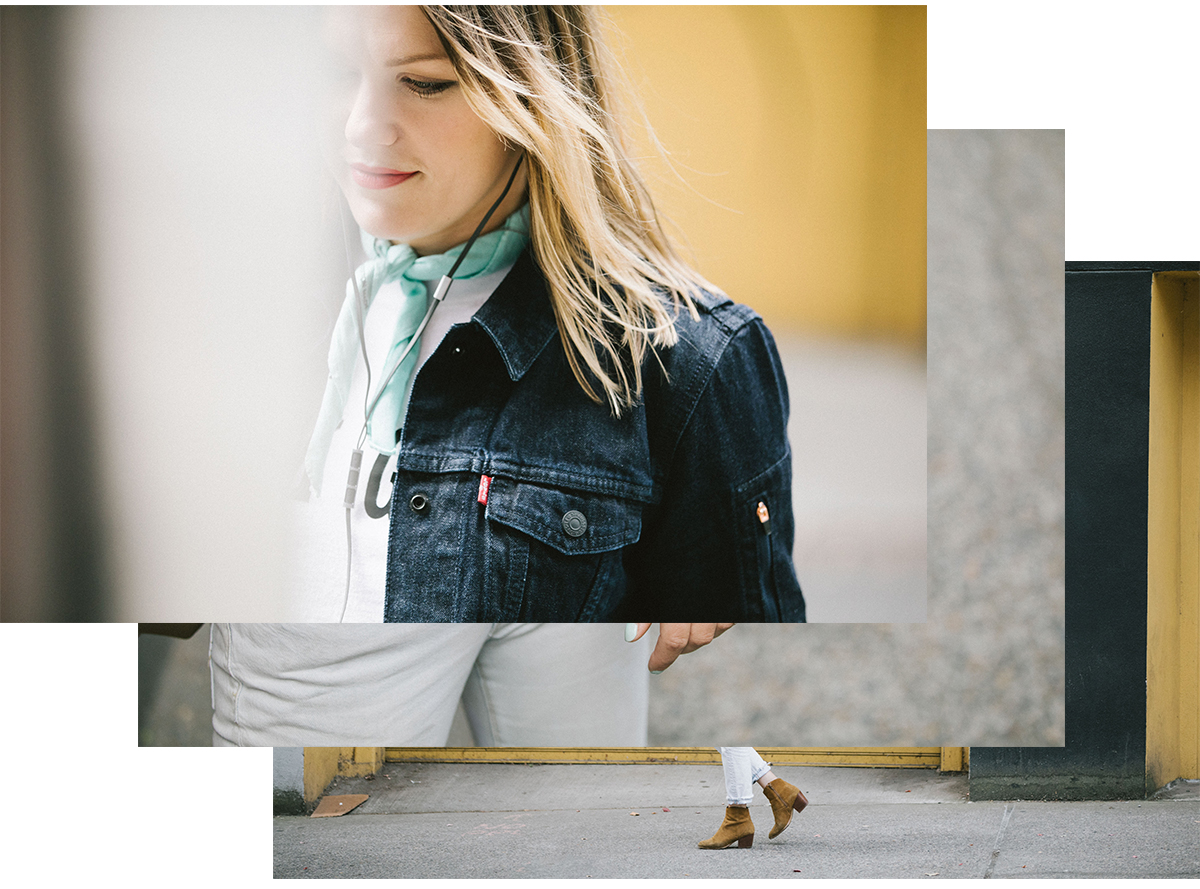 In support of the website, we created an inspirational anthem video that showcases how the Jacquard jacket enhances the daily journey of three commuters. Jack Kerouac famously said, 'it's about the journey, not the destination', and that simple thought became the mantra behind the film.

Three individual stories of people on the move in a variety of settings – on a busy train, skateboarding to work, downtown on a bike – are interwoven and demonstrates what happens when we are able to connect more fully to the moment we are in, while also staying connected to our device.
To promote the product launch and hint at the jacket's core features a social campaign was built around the produced photography and video content. The campaign also featured a series of in-store installations, aimed to fully express the technology behind the jacket.